Patients dropping out of care in Victoria's emergency rooms double as hospitals grapple with shortages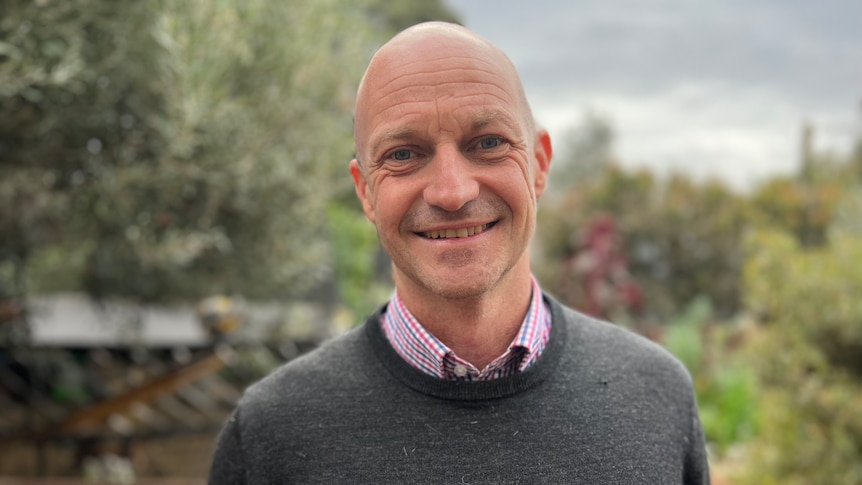 It's a Saturday night in Melbourne and emergency services across the city are overwhelmed.
Key points:
Some patients told the ABC they were forced to wait more than 12 hours before giving up seeking treatment

Experts say overcrowding in emergency departments is the worst it's ever been

They say the problems are not just in the emergency departments, but throughout the health care system
Ambulance queues are filled with patients desperate for a bed, while crowded waiting rooms feel more like airport rush hour.
There's barely a free seat inside as dozens of sick people wait anxiously for hours in uncomfortable chairs to get the emergency medical attention they need and, if they're lucky, a bed.
Dan Miles was one of them. He waited 10 hours in the Austin hospital with a painful staph infection on his foot.
After seeing his GP he found it difficult to walk, his foot was swollen and he hadn't slept in days.
"There were 60 to 100 people in front of me, the hallways were full of beds, and I just thought 'this is crazy, there are people everywhere'.
"I was not at all well when I saw the doctor at midnight.
"I needed an intravenous drip, but for hours there was nowhere to go to get it."
Dan received a call to return to the hospital on Monday and waited another six hours.
He said at one point that he was about to give up and leave, when his name was finally called.
Worst wait times in 40 years
The ABC can reveal that the number of people abandoning emergency medical treatment before even being seen has doubled in Victoria in the past year as doctors warn there could be serious consequences.
More than 800 people a day are leaving overcrowded emergency departments across the state, according to three doctors who said the hospital system is past breaking point.
Some patients told the ABC they were forced to wait more than 12 hours before giving up seeking treatment.
University of Melbourne professor of emergency medicine George Braitberg said overcrowding in emergency departments was the worst he had seen in his 40-year career.
"When you start to double the number of people who aren't waiting, you increase the number of people who should have stayed and they have the potential to get sicker," Professor Braitberg said.
"Category three patients are supposed to be seen in 30 minutes: we know their wait times are overwhelming and they're that group of people they might go home, their clinical condition might get worse, and that's is worrying."
Last year, in the public hospital system, between 5 and 10% of patients left emergency departments before receiving treatment.
This number has since doubled to between 15 and 20%.
Nurses leaving stressful roles en masse
The problems are not just in the emergency departments, but are reflected throughout the healthcare system.
Josh McCallum is a nurse in an acute medical unit at a major Melbourne hospital and he chose to speak out because he said the workforce shortage was so severe that patients and staff were suffering.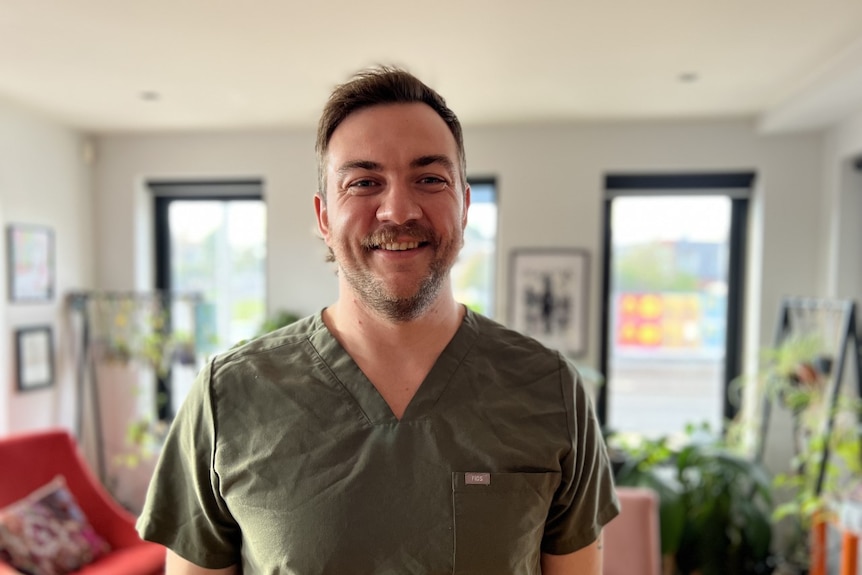 "As the nurse-to-patient ratio goes down, very basic needs get pushed aside – patients go days without bathing and some don't get their medications on time," he said.
"With winter coming it will only get worse, we dread what will happen."
Every day, more than 2,000 nurses are off work across the state as they struggle to cope with COVID, the flu and burnout.
Mr McCallum said that on some days hospitals try to get agencies to fill 50 per cent of nursing shifts and desperately needed beds are closed because there aren't enough nurses to fill them. endow them.
"On average [on the acute ward] there are four patients per nurse and if there is no nurse there it means there are four beds that we cannot use in the hospital," he said .
"Compared to three years ago, only about 20% of nurses are still working in my department, most have opted for less stressful jobs."
Mr McCallum said he and his colleagues were eager to go to work knowing the workload they would have to take on.
"We had nurses coming in shifts screaming, when you check what's wrong with them, they were considering self-harm and suicide," he said.
"When I have friends come up to me and tell me my daughter is considering becoming a nurse, would you recommend it? I say no – the effort you put into the career goes unrewarded."
Emergencies pose a risk to patients
The state's beleaguered healthcare system has been plagued with problems.
Last week, triple-0 call takers were forced to resort to pen and paper due to a computer crash that caused a code red call to be called.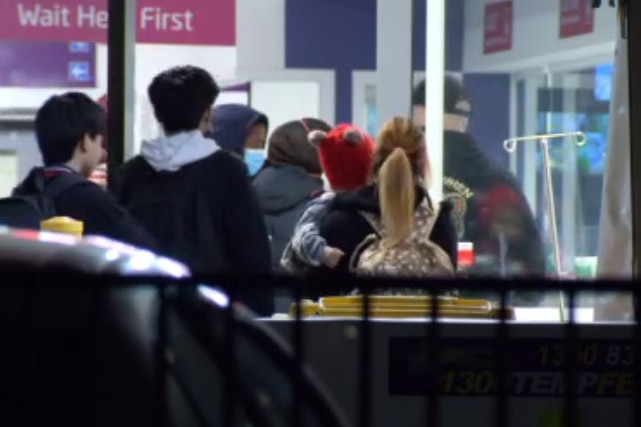 The number of people staying over 24 hours in the emergency room has also doubled over the past year, according to the Victoria Health Information Agency.
A senior doctor who did not want to be named told the ABC that a major Melbourne hospital forced 19 people to wait more than 24 hours for emergency care over two days last month, breaking protocol.
Prior to this series of incidents, only four long-lasting breaches had been reported at the hospital since 2000, painting a worrying picture of the healthcare system under increasing strain.
Mya Cubitt, from the Australasian College for Emergency Medicine, said there had come a time when it became unsafe for a patient to be in the emergency room.
"After about six hours, more [you] going to an emergency department, the more likely you are to die [within] 30 days," she said.
"The problem isn't that people come to the hospital thinking they need healthcare – it's because there aren't enough people coming out the back door, so no one can enter.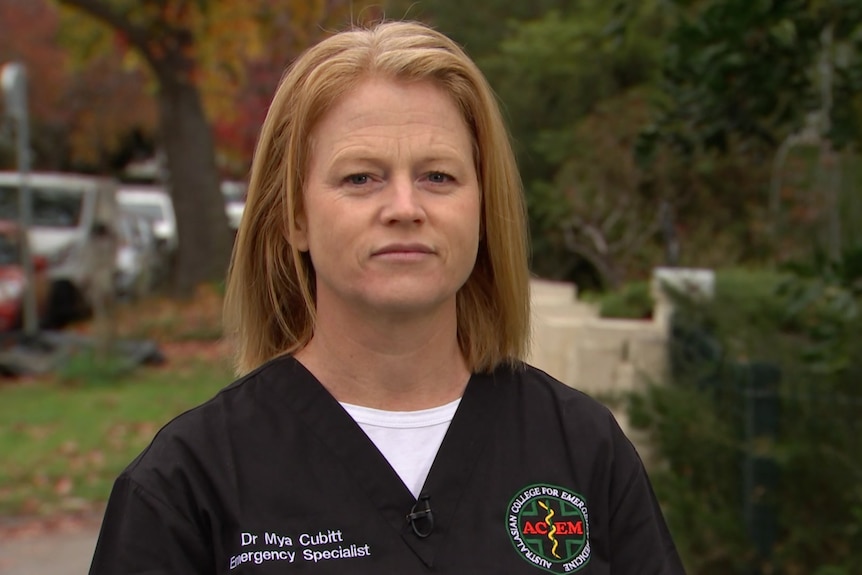 Dr Cubitt said the healthcare system has become so complex; it was difficult for patients to understand where they were supposed to go with particular issues.
"You can't blame the public for the number of people coming to the ER, or it will deter the wrong people – people like older women who really need help but won't get it because they don't want to be a burden."
More funding, looking after the workforce is crucial for change
Victorian Health Minister Martin Foley said last month's budget provided $12 billion for the health system.
"With COVID and now with the strain of the winter flu outbreak we are seeing, with returns from elective surgery, with deferred care and furloughed staff, our system is under pressure like it has never been before" , did he declare.
"So our frontline healthcare professionals are under pressure like never before and they're doing an amazing job."
This year's Victorian budget provided funding for up to 7,000 new health workers, but it will take time to recruit and train staff.
Dr Culpitt said there are short-term and long-term solutions.
"The biggest problem is manpower, we don't have enough of it – in the short term, we need to prioritize the scarce resources we have, towards the biggest area of ​​risk," he said. she stated.
"The longer term solutions are to increase bed capacity, expand the hospital in the home service and improve pathways to move people through the hospital system, including through rehabilitation, GP surgeries and preventive health."
In order to retain staff, Mr McCallum said nurses need to be incentivized, their mental health needs to be addressed and they need to be paid more.
"We get a 3% pay rise every year, which hasn't kept up with inflation," he said.
"Nurses have worked so hard over the past two years and we have basically been rewarded with pay cuts."
Professor Braitberg said hospitals were operating at nearly 100 per cent capacity even before COVID, so expanding capacity should be a priority.
He said it was also crucial to understand why it was becoming more difficult to get in to see a GP, with these people ending up in the emergency room.
"Unfortunately it's going to take years rather than weeks or months," he said.